It looks like I am going to spend a chunk of my spring break sewing for a couple of blog challenges. I have previously posted about the dress I am making my sister for the Mad Men Challenge at Julia Bobbin.
Now I am considering participating in
Sew for Victory over at Lucky Lucille
. I initially found out about this sewing challenge last year a couple days before it ended, and I was pretty sad that I didn't get to participate.
So this year when I saw the initial posting about a second round of Sew for Victory, I was excited at the prospect of participating.
I decided that in the spirit of the "Make Do and Mend" spirit of a 1940's sew along, I would try and use fabric and patterns existing in my stash, and try not to buy anything new for this project, apart from a couple notions if necessary.
I have already narrowed it down to some separates, with a 1940s Simplicity blouse pattern as the center.
This blouse features cap sleeves (hooray for me, sleeves I won't have to be afraid of), a button front, and a peplum. I have decided to do view A, with the scoop neckline to save a little time and in anticipation of warmer weather.
I am also planning on making a pencil skirt to go with the blouse. Although I don't have a vintage pattern for this, I still think that a pencil skirt is an iconically 40's silhoutte, especially when paired with a tailored jacket or blouse with a peplum. I have a couple of different pencil skirt patterns in my collection: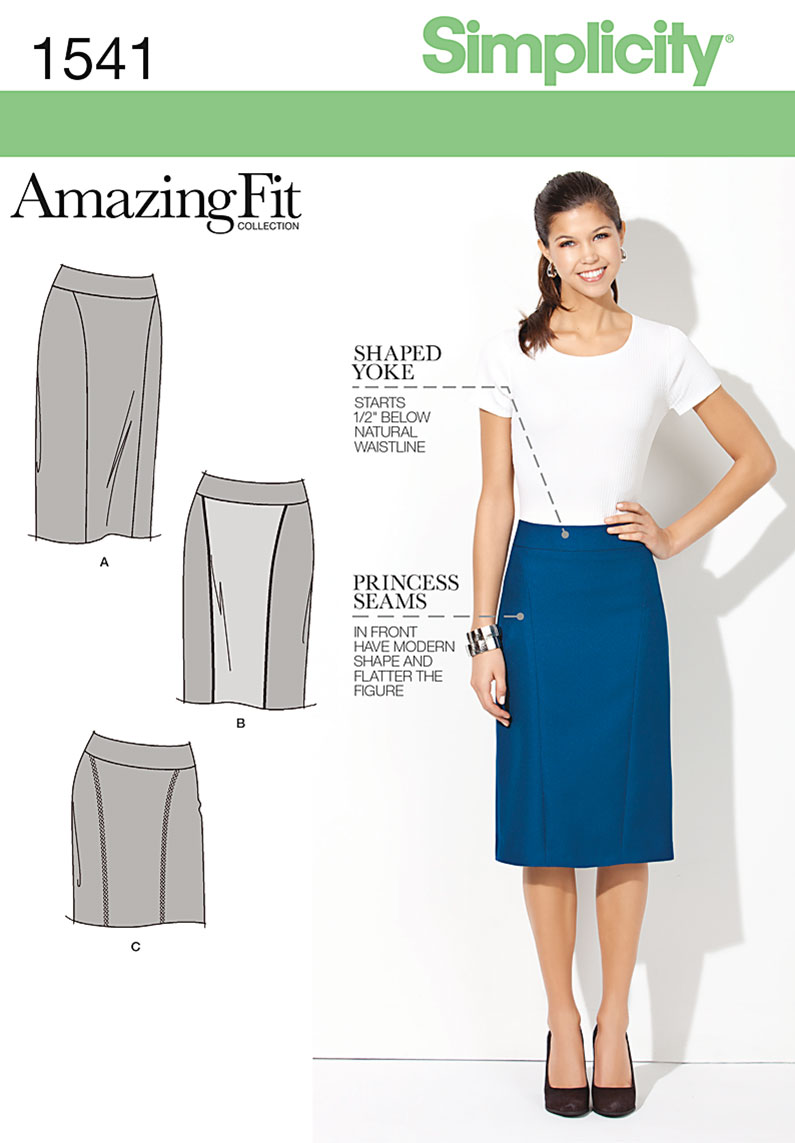 Simplicity 1541 has princess seaming on the front and two panels on the back with a centered vent. I'm really not sure how historically accurate the shaped seaming on the front would be. However, I think that the princess seams are potentially flattering, which would probably make me more likely to wear it as a non-vintage item as well.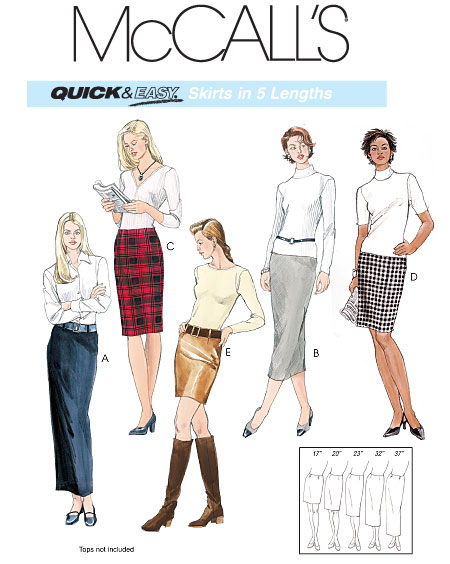 This McCalls skirt pattern features multiple lengths. It is also the most simple design with a single panel front and two panel back with centered vent. It also has no waistband. I have made this skirt before and having no waistband definitely speeds up the process. That being said, I usually prefer to wear garments with a defined waistband, mostly for comfort but also for the appearance.
`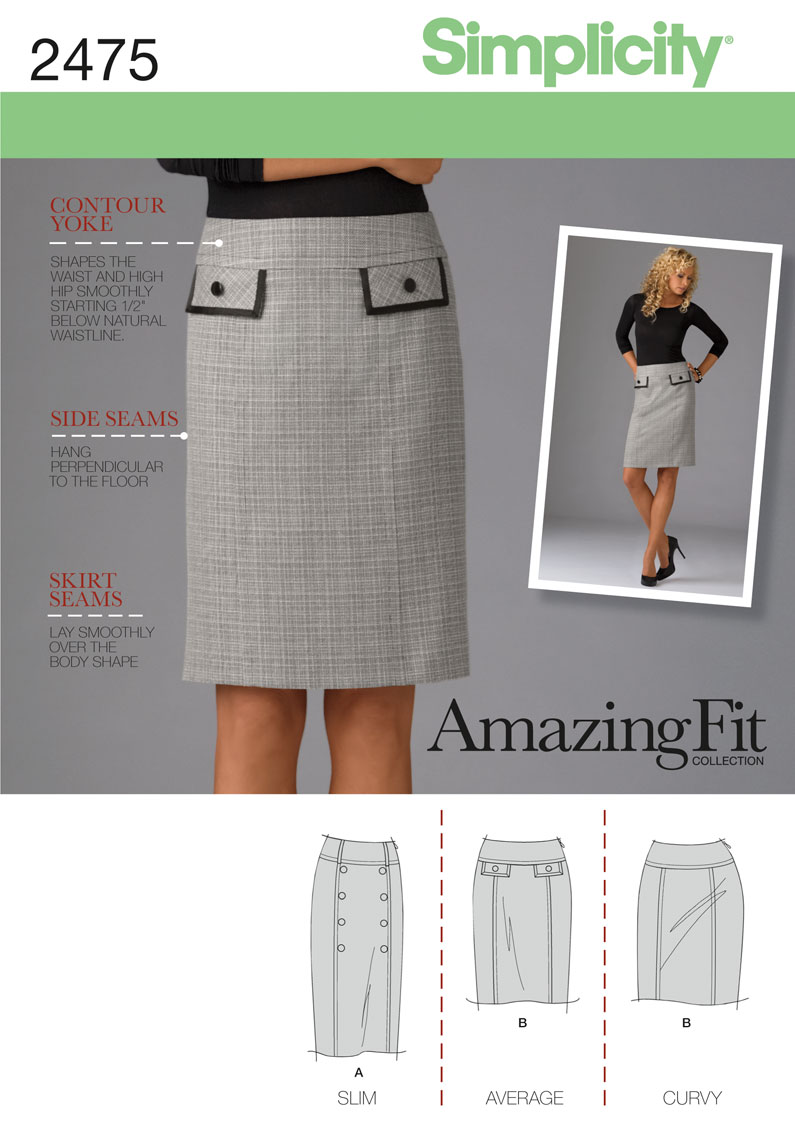 Simplicity 2475 has 3 panels in the front and back as well as 2 back kick-pleats. The cover photo shows the skirt worn pretty low on the waist, almost at the hip, which would not be authentic. However, a quick image search showed that it can be worn closer to the natural waist.
I think I am trying to decide between the two Simplicity patterns for the pencil skirt.
Finally, I am thinking of making a simple dirndl/ gathered skirt in the same fabric as the blouse in order to wear them together for the look of a dress. This wouldn't require a pattern, and I have reviewed multiple tutorials for making a gathered skirt to make sure I will be able to do it.
As for fabrics:
For the blouse and matching gathered skirt I am thinking of using some Ralph Lauren sheets that my mom bought ages ago. The pattern is a light blue background with pink and yellow roses. It reminded me of a print that would have been used in a 1940's tea dress.Plus, how 40s is it to re-purpose textiles for another use?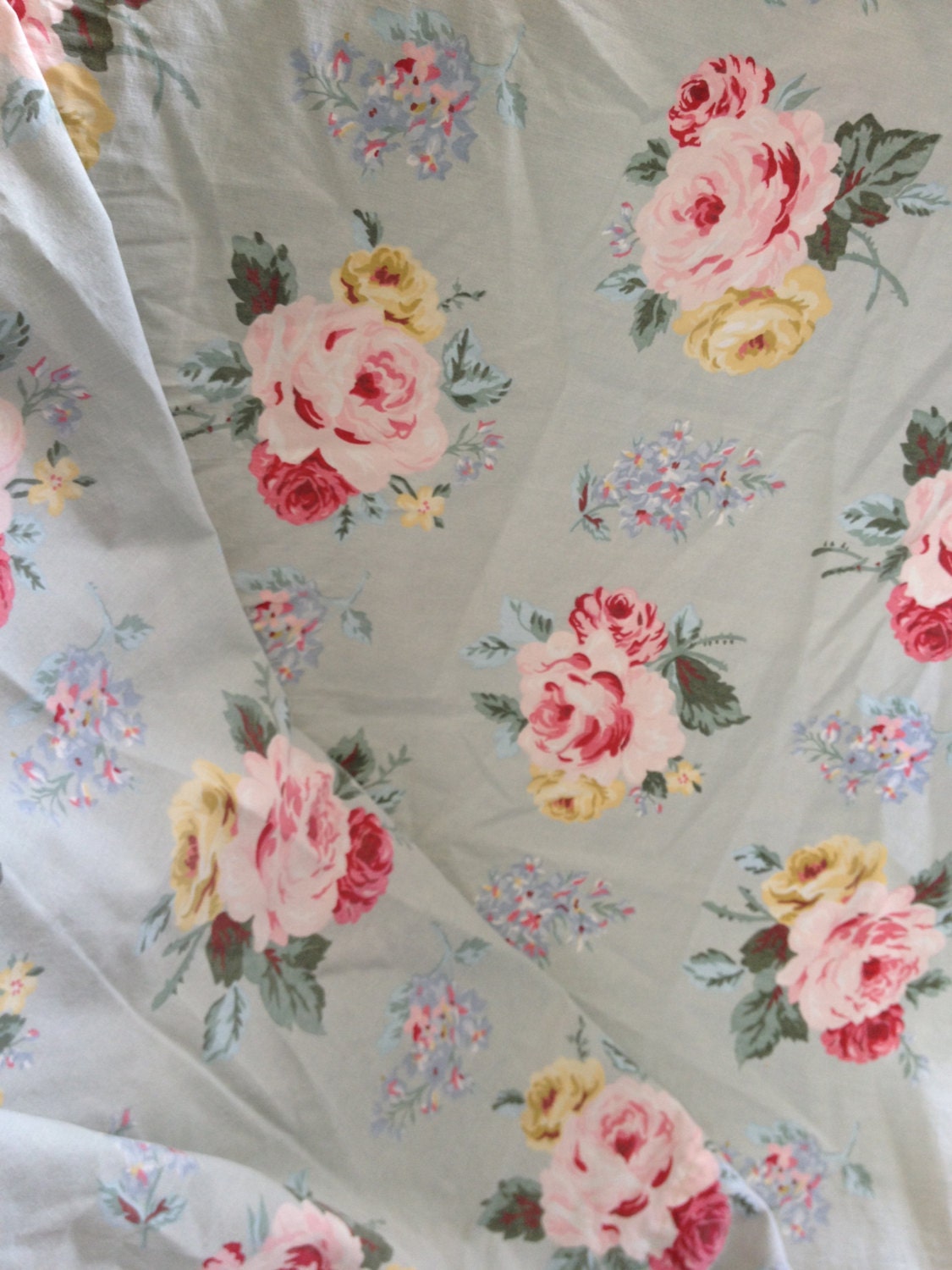 This is the same pattern, but the background in this image is reading as more green than blue.
For the pencil skirt I have some navy blue ponte du roma that I think would work great. It would make the skirt practical for fall, winter, and spring... and much of summer in Washington really :)
Does anyone else have some spring projects they are getting started on?